Well Healed is a Podiatry/ Chiropody/ Physiotherapy practice on the edge of Dartmoor . We are located in the centre of Bovey Tracey, close to the main car park with suitable access for all. All our practitioners are HCPC registered and members of their particular societies . Society of Chiropodists and Podiatrists and Chartered Society of Physiotherapists.
At Well Healed we have both Podiatrists and Physiotherapists with our clinic rooms offering the latest and innovative treatments.
A Podiatrist is a Health Professional who can deal with the prevention, diagnose and treatment of problems with the feet and lower limbs. Our Podiatrists treat conditions including those resulting from bone and joint disorders such as arthritis and soft tissue and muscular pathologies as well as those caused by neurological and circulatory disorders. We also diagnose, manage and prevent conditions including skin and nail disorders such as the removal of corns and callus and the treatment of in growing toenails.
Physiotherapy is an evidence-based practice using thorough assessment to diagnose the root cause of your pain. Our Physiotherapists assess and tailor a treatment program specific to your problem. We will also work with you to help you understand your problem and get you back to the activities you enjoy as quickly as possible. To achieve this we will use various techniques which help to reduce pain and restore normal movement. We will also give advice to prevent your problem recurring in future.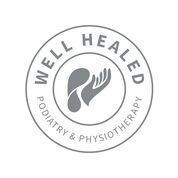 Get in touch
Well Healed
2 Station Road Bovey Tracey Deon,
Bovey Tracey, TQ13 9AL
Tel: 01626 830743
Our location
Other businesses in this category
Motion Therapy Studio

Sports massage therapist and Pilates teacher based at Bovey Tracey Chiropractic Clinic.

Melanie Stevens

Reiki Master and Tarot Reader based in Bovey Tracey.

Riverside and Tower House Surgery Patient Participation Group

The Mission of our Patient Participation Group is to support our Practice the Riverside and Tower House Surgeries & to help them work as well as it can for patients, doctors and staff.