Bovey Tracey Heritage Centre
Bovey Tracey Heritage Centre maintains an extensive collection of archive material, photographs and artefacts which tell the story of life in Bovey Tracey from medieval origins of the town through to the present day. With changing exhibitions and displays about the town's contributions to world wars, the pottery industry, the granite tramway, local mining, agriculture and railways, there is something to interest everyone. The remains of an internationally significant pottery kiln and a restored GWR brake van can also be found on site.
Children are especially welcome and will find their own activity area to help them enjoy the museum.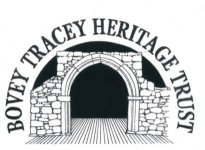 Get in touch
Bovey Tracey Heritage Centre
The Old Railway Station, St John's Lane,
Bovey Tracey, TQ13 9GP
Tel: 01626 835078
Our location
Other businesses in this category
Flags by Bridget

The stunning Flags you can see hanging in Bovey Tracey were created through a Community project run by Bridget as lead artist, to work with local businesses and organisations to create unique, large colourful flags to brighten up the Town.

Baskervilles Ice Cream Parlour & Coffee Shop

Located in the busy pretty Dartmoor town of Moretonhampsted in the heart of Devon serving outstanding Ice-Cream and fabulous locally roasted coffee.

Baskervilles Ice Cream Parlour and Coffee Shop

Hound of the Baskervilles themed cafe serving excellent coffee, delicious ice-cream and a wide range of food and other drinks.

Bovey Tracey History

LOCAL HISTORY Local historian Frances Billinge has a web site with articles on the history of Bovey Tracey.

MAKE Southwest

An acclaimed free entry contemporary crafts venue with large craft shop and a lively programme of exhibitions and events.

Bovey Paradiso

Our vision is to create a lively community arts and entertainment centre in Bovey Tracey.

House of Marbles

A tourist attraction, shopping destination & eatery - great for families and those of all ages as there is something for everyone.

National Trust Parke Estate walks

National Trust Parke Estate walks.

Earthkind Events

Sustainable Events and Experiences for Mindful People and Businesses.

Alpaca Walks at Greatrock Farm

We offer walks and experiences with our small herd of Alpacas at Greatrock Farm in Hennock (near Bovey Tracey).